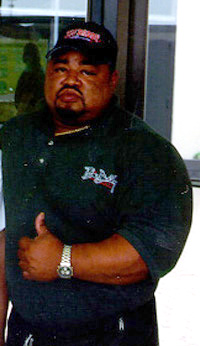 Saturday, June 27th, 1998


Anthony Clark was inducted into the York Barbell Hall of Fame in a separate ceremony from the others prior to his bench press attempts at the 1998 IPA world cup

Jan Dillinger of York Barbell: A special place has been designated in our Hall of Fame here at York Barbell to recognize Anthony Clark's extraordinary bench pressing ability. Anthony's stellar records in his lifts include the following milestones. He was the first teenager to bench press 600 pounds. He was the first man to reverse grip bench press 700 pounds. Now pay attention to this one...He has successfully bench pressed 700 pounds 14 times before judges and he was the first man to bench press 800 pounds. Additionally, we should recognize Anthony's tireless work with youth. Annually, he works with over 200 to 300 thousand youth in a year's time.

Anthony Clark: First of all, I want to thank God for being here and I want to thank you for supporting me because without you, there would be no me here today. These claims...those achievements are great, but I want people to know me for my spirit, not for my achievements. What I am trying to do is unify the sport and to lift the sport up and not put it down. You know, there's always this bickering...this in-fighting between each other. The thing is that if we can lift each other up and not put each other down , then it would be a better sport. Thank you very much for your support.


---
It was plain to see that Anthony was really moved by being inducted. Originally, he was going to be inducted with the other greats on Sunday; however, due to political considerations, York informed Mr. Clark that he wasn't going to be inducted (source: Mindi Toth). Their official reason was that he was not retired (source: Mindi Toth). It seems that a last minute compromise was struck when he was inducted on Saturday in a separate ceremony from the other legends. Anthony told me that he had a bench press exhibition with gospel preaching in front of thousands of youth on Sunday anyway and could not be there.

Also Mindi Toth (Anthony's fiancee) reports that Anthony "did 815 two weeks before the meet in York-no problem. The whole gym saw it and it was awesome." Hopefully more details to come.